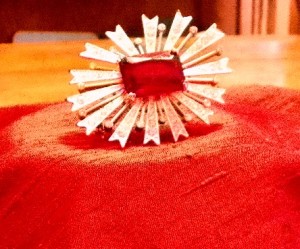 Beautiful and Timeless…Vintage and Bliss…one in the same-or- the same in one…as long as it sparkles and shines…
You can enjoy this stunning piece here, or you make it your own …yes, it is for sale. Contact me for details.
A day without sparkle is like a wardrobe without Red….