Some things reach out and touch our innermost core…that's real Bliss!
New colors, new varieties, new butterflies, all this bliss I found in the Zinnia bed today.
The butterfly…A Zebra Swallowtail, measures about 2-3/8—-3-1/2
The Zebra's host plant is the old PawPaw shrub, not many of those left could explain why I never see more than one or two.
According to the National Audubon Society Field Guide to Butterflies, they are prolific along the banks of the Potomac near Washington, D.C., and small rivers in Virginia.
~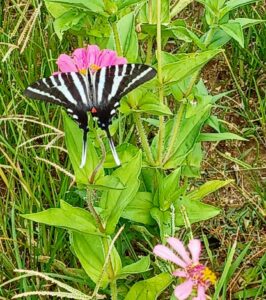 ~~
While the Zinnia seed packs were not true to the labeling…9 packs of Giants were 9 packs of regular and dwarf sizes, they are however very interesting…a few varieties
I have not seen, and one I grew in the past and lost touch with, it's nice to be revisited!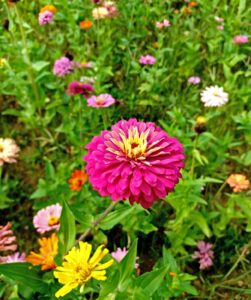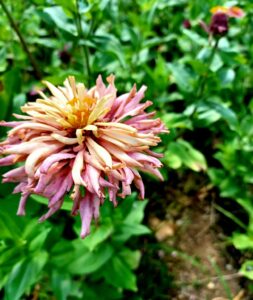 1.  Purple Prince
2 and 3. Cactus Zinnia
New Sunflowers almost daily…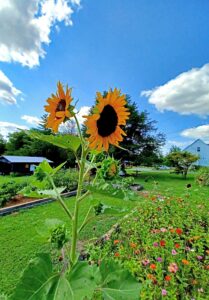 ~~
My favorite spot after a long day in the gardens and kitchen. (peaceful bliss!)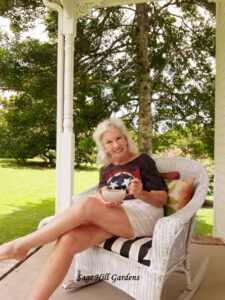 What's your Bliss?