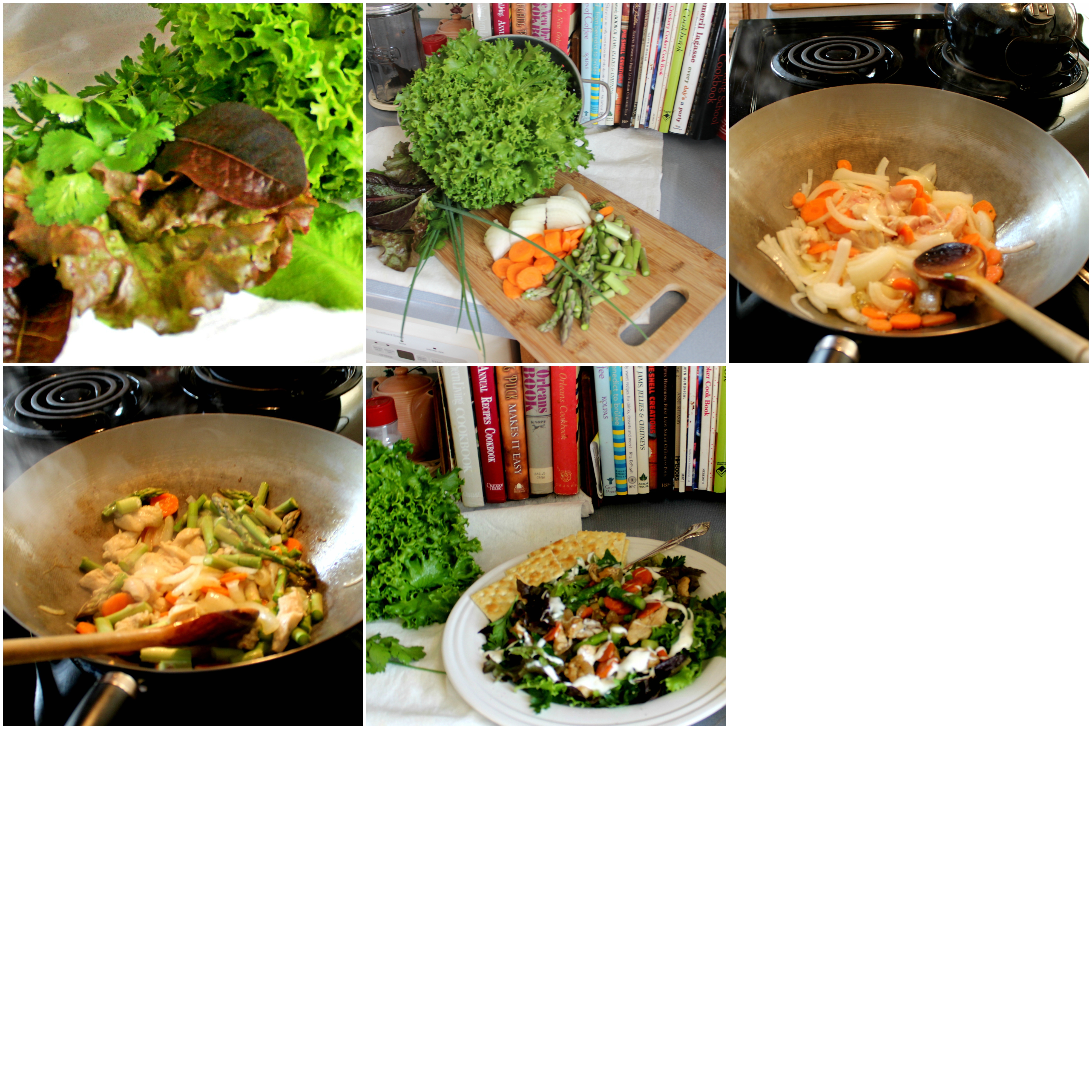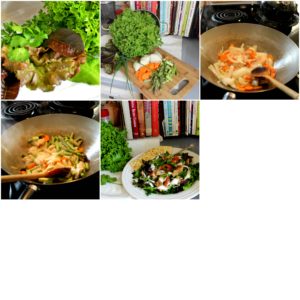 I started with Curly Leaf lettuce, Red and Green Romaine from my gardens.
(always spray wash lettuce, shake and pat any excess water with paper towels)
(I also keep a spray bottle of lemon essential oil and water in the fridge…spray the lettuce lightly to zap any rouge critters/bacteria that might still be lurking)
Arrange lettuces on a serving plate/platter and set aside.
Chop carrots, sweet onion, and asparagus into bite size pieces.
Cut 1-or-2 chicken breast ( also lightly sprayed with the lemon oil mixture) into thin slices. Place in a small glass bowl with 1 tsp oil, a light shaking of sea salt, fresh ground black pepper and a teaspoon of "Sage Hill Cajun Seasoning Blend."
In a skillet Wok, heat 2 Tbsp of grape-seed or avocado oil to medium high heat.
Stir-fry the chicken just until coated…
Add carrots and onion and stir-fry until almost soft…
Add asparagus and stir-fry another 3 to 5 minutes…depending on your desired texture for asparagus.
Spread mixture over the lettuce and serve with your favorite dressing and crackers or crusty French Bread
This recipe will easily serve two people…adjust amounts according to your needs.