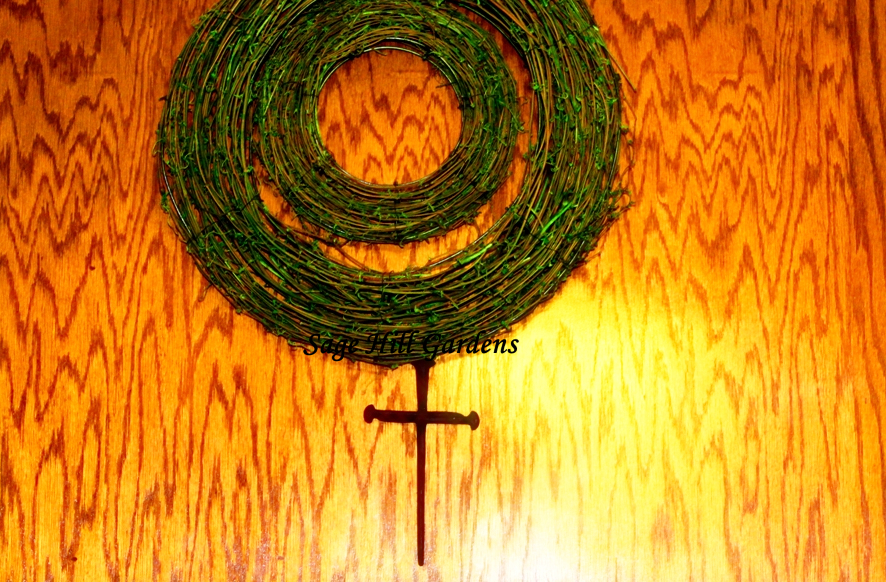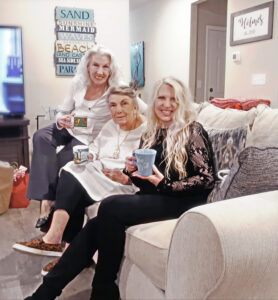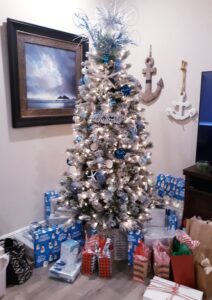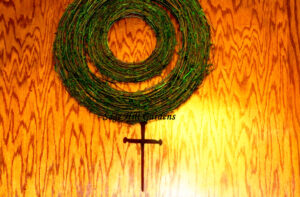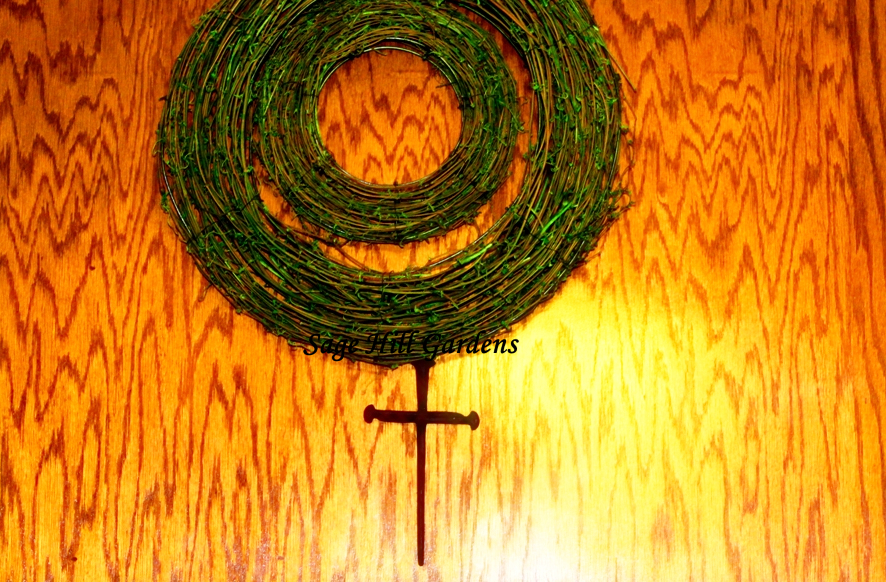 That Brandon…he's everywhere, keeping the rhythm alive!
I recently made a trip south to have some holiday time with family members who will not be coming this way during the Christmas celebrations.
Cruising down 31 South I spent some time behind a big ole 18 wheeler truck sporting a bright  "Go Brandon!" banner across the back.
Made my heart sing!  We Wish You A Merry Christmas, God Bless America, and a host of other Freedom songs.
I saw the USA Flag flying in all the right places!
I saw Christmas decorations bright and shining and inviting…..
I felt the Spirit of Christmas in Foley, Alabama.
Arrived at my hotel and was greeted by friendly, maskless host, everything was open, and again…welcoming.
Arrived at my niece's home to find gorgeous trees welcoming us, the back porch, the bedrooms, the family room…pretty trees.
The beachy tree got my attention…impressive…sea shells, starfish, cool blue ornaments that almost swayed if you watched closely! (the only thing missing was Spongecake!)
Never fret, there was cake…
The weather…it was beachy also!  The high 70s…felt fabulous!
Someone said they saw Santa surfing??
We lived on the beachside of the Mississippi Gulf Coast for 40 years, so I am no stranger to sand, sun, salt water, and good fishing…..(some of us are still there)
This visit was about 80 miles from our Mississippi home ground.
It's good to belong to more than one "home."
Always good to be welcomed by family…we have the best!
A very good review by another visitor.
~~~~~~~
Yes, we all have plans to return, again and again.
Whether you have sunshine or drifts of snow, Christmas is Christmas, the largest birthday celebration on earthy. Rejoice!
https://www.travelawaits.com/2717694/foley-alabama-hallmark-christmas-movie-town/?fbclid=IwAR0gkKpxsXYzzmp7sPmcLVlYIjr6PyTuwARq4agDUUtCGGcPWJtSmtSzel4