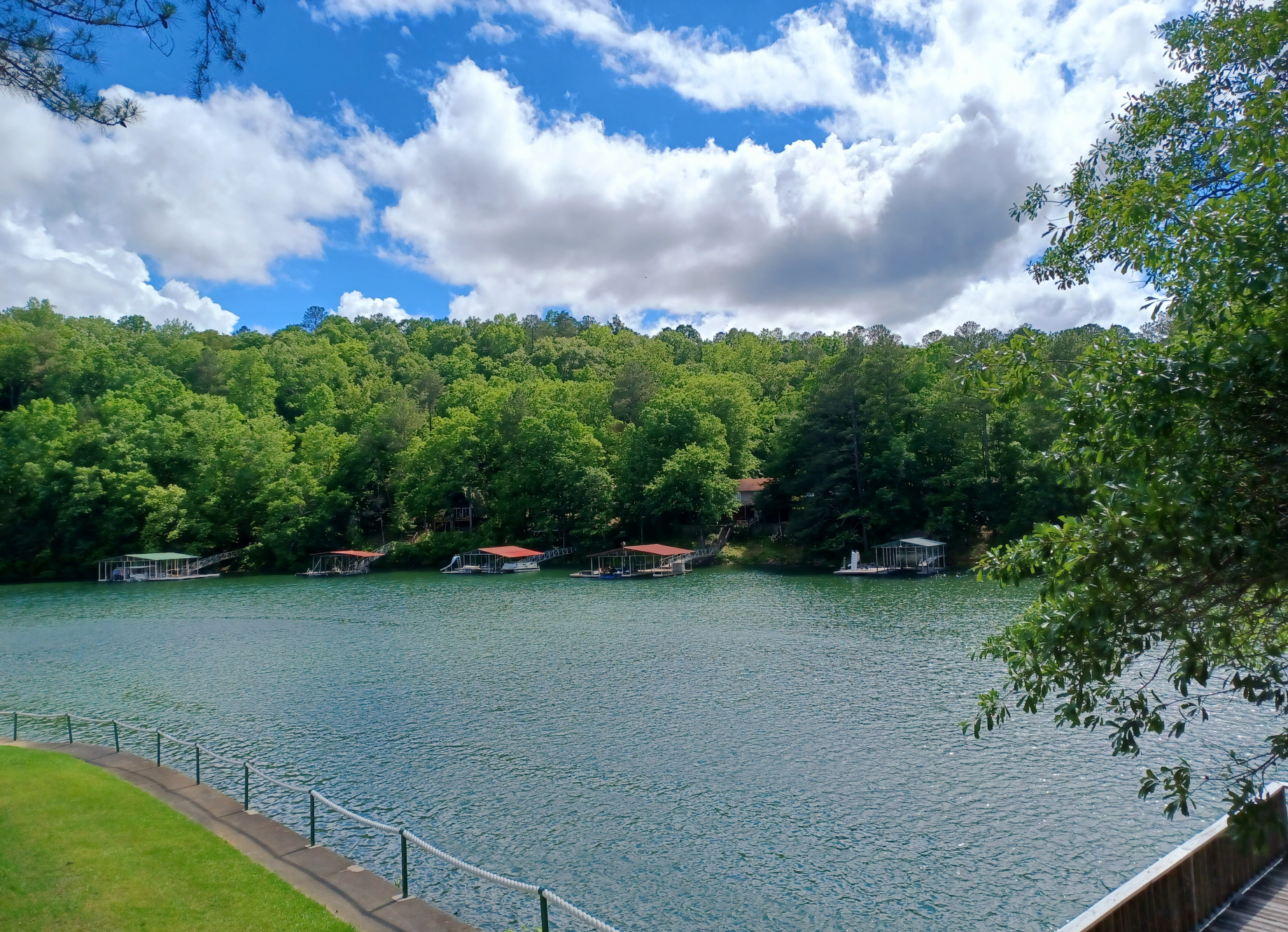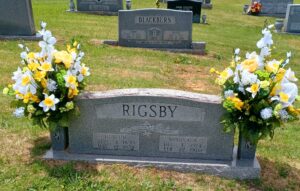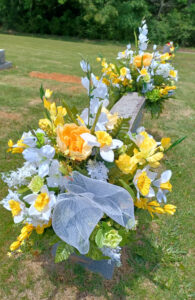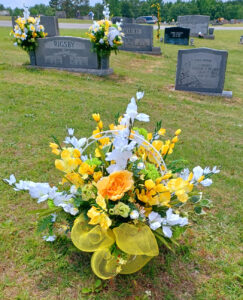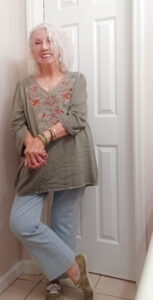 (Ontheroadagain!)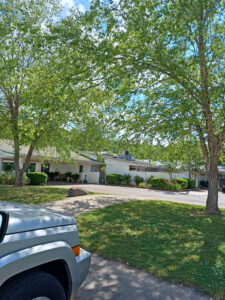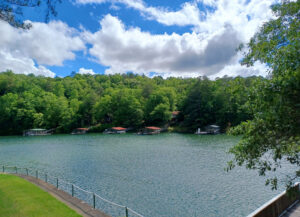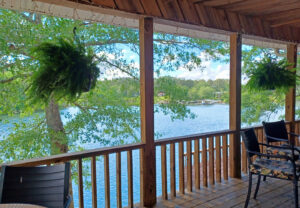 ~~
May 20/21-2023
I never moved away from my roots.
My parents, my grandparents, my great-grandparents, and all the way back to the Eleventh century have worked beyond hard, farmed the land, and served this country through Her military branches.
I have no patience, respect, understanding, or liking for those who wish to destroy my heritage.
~
Decoration Day at our family cemeteries (we have 2) both in the month of May.
That is  how I spent my Saturday, a day before the actual event (which was today)
(a rain-soaked weekend/I opted for the best day and prayed) My prayers were heard and granted.
The rain stopped until we got the beautiful flowers in place. (Rosey Posey Flowers and Gifts) Double Springs, Al.
William Hinton has been designing our flowers for decades, The Best!
I prayed some more and the rain stopped until we had lunch and was almost home before it returned. Grateful and blessed!
Lakeshore Marina Bar and Grill serves up some mighty tasty options.
Fried Catfish and grilled asparagus made me happy!
PS: No rain at all today? Maybe I need to tweak some things! I am a work in progress!