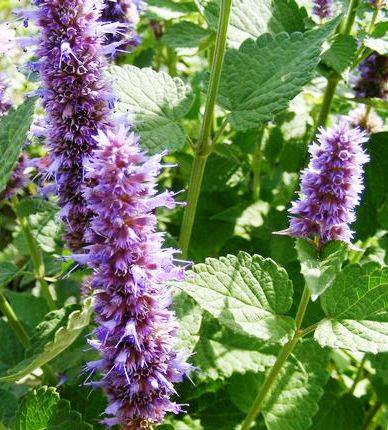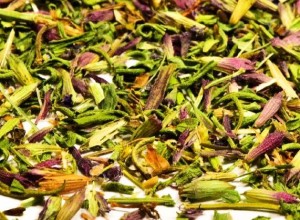 Hyssop (Sorghum vulgare) is known as the holy herb. Hyssop was used to cleanse the temples and other sacred places of the Egyptians. David mentions hyssop in Psalms 51:7. Hyssop as we know it may or may not be the hyssop mentioned by David. There is some debate since the derivation of the name hyssop is in the Greek word hussopos and the Hebrew esob, meaning simply, "holy herb."
(Psalms 51:7) Purge me with hyssop, and I shall be clean; wash me, and I shall be whiter than snow.
~
**Hyssop is not a culinary herb.**
It grows to 3 feet high and looks much like a lavender plant.
It has many medicinal uses, both old and modern updates.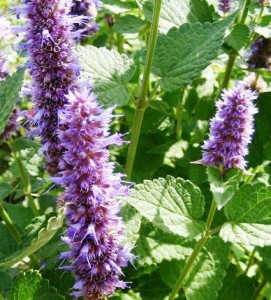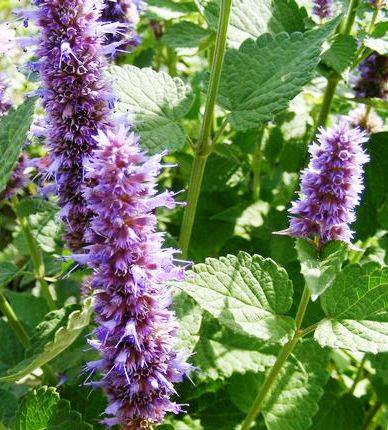 Some of well known uses are for colds, coughs, and chest infections.
The flowers in your bath water are aromatic and eases the pain of rheumatism.
The green tops, cut and bruised will heal cuts promptly.
Hyssop is not recommended for those with epileptic issues or for pregnant women.
Expectorant, diaphoretic, stimulant, pectoral, carminative. The healing virtues of the plant are due to a particular volatile oil, which is stimulative, carminative and sudorific.
The infusion has an agreeable flavor and is used by herbalists in pulmonary diseases.