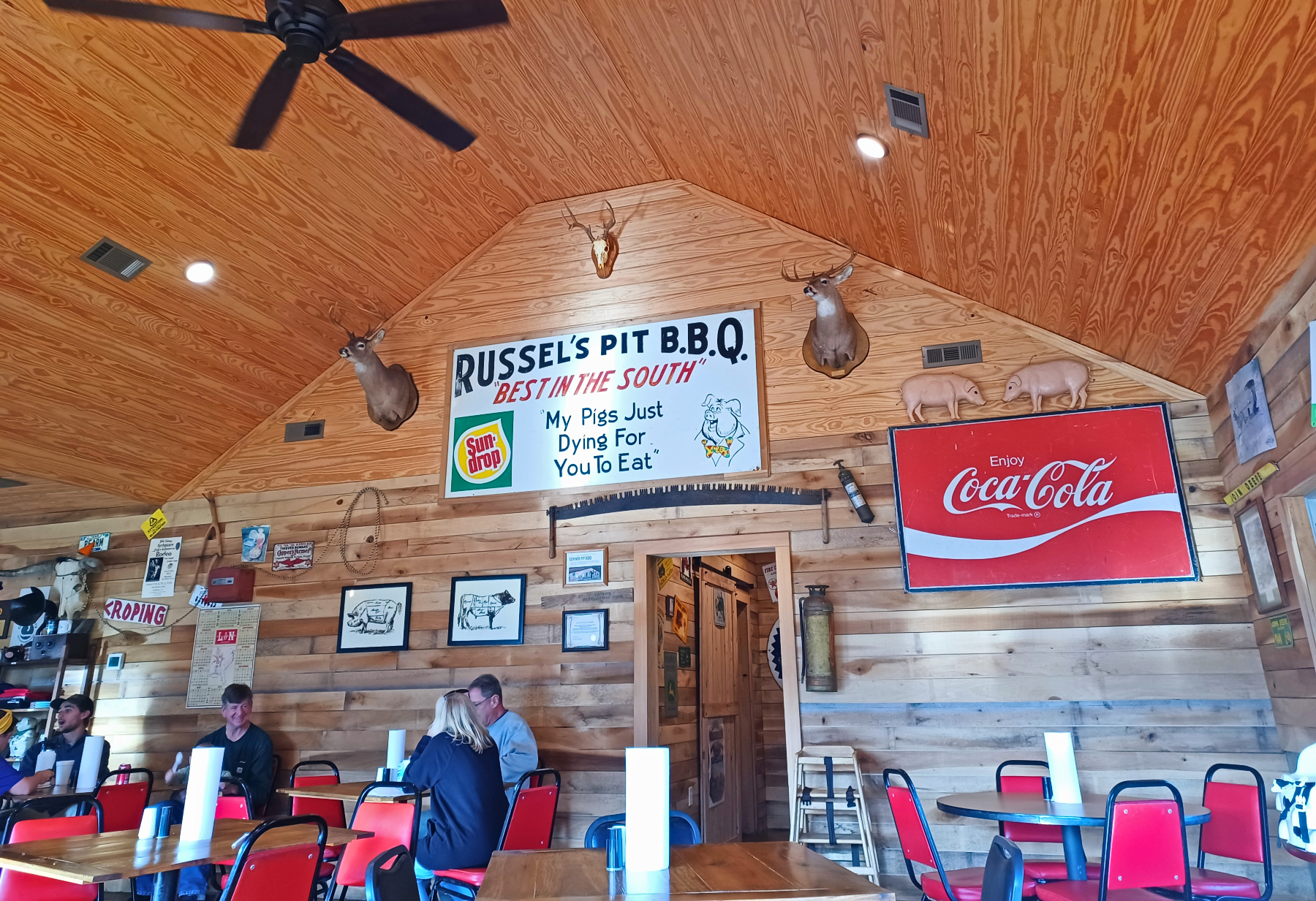 Tennessee Backroads
My first real full-day wandering since October.
If you didn't grow up on country roads you may not get the connection, the intrigue, the charm, and the suspense!
About 15 years ago I discovered an old building that turned out to house the best bar-B-cue ever, it became a preferred destination for the delicious fare.
Then…..I made the trek one afternoon only to find a burned-out heap of history.
Time passed and it became a memory….until now…yesterday I decided to make the drive on my way to another local town with history, more about that in another post.
Rounding the curve was a beautiful site and aroma!
Built back beautifully, not the landmark it was, but a great replacement…same family, same recipes, same fabulous atmosphere…same taste!
A bonus this trip, across the road sits a new and most delicious bakery!
Sourdough bread, clean-non-GMO items for gifting, delightful hand-carved wooden bowls, and other kitchen goodies.
I am delighted to have a favorite back on the map!
107 Dellrose RD.
Dellrose, TN. 38453
(Bryson)
(2) Corner Pit BBQ | Tennessee Crossroads | Episode 2839.1 – YouTube