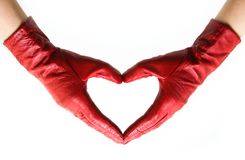 I believe…when and if we open our mind and our heart to receiving extraordinary gifts…they will come.
The most cherished gifts to me are simple, real, and from the heart.
From my lovely friend in Franklin, TN…a little bit of Red bliss from her beautiful heart…ohhh…and I do love the gloves !
Thank you Diana Dueease <3