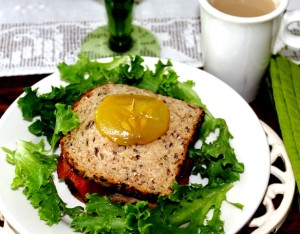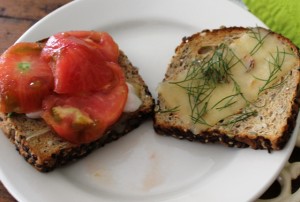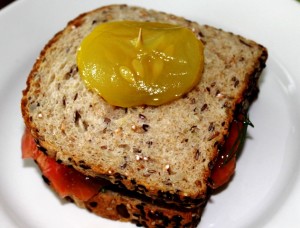 Americans may be in love with tomatoes today, but history shows us that the relationship got off to a rocky start.
During Colonial Times, we wouldn't put a tomato near our mouths, let alone try to eat one. Folklore had it that if you ate a tomato, its poison would turn your blood into acid. Instead, the colonists grew tomatoes purely for decoration.
Great history of the tomato here, it's a lot!!

~~
My brother and I just had a long conversation about…what else..Tomatoes!!
Today I celebrated the first tomato to ripen in the Sage Hill garden…this year..
That may not be exciting to some, but I've had a love affair with these "fruits" since I was a wee lass of 8/9 years old…my mother would save biscuits from breakfast, after school I would take one and head for the tomato patch..( we had a big tomato patch! Sitting in the sun, in the dirt, that was my after school snack!
So now you understand what this sandwich did for me today…brought back a flood of memories and helped we welcome the first day of the Summer Solstice,
It's going to be a fabulous one!!! Lots more tomatoes to come…
~
In case you would like to duplicate…
Choice of bread…I like an organic multi grain ( sourdough is good also)
(1) slice of Pepper-jack cheese ( place under broiler and slightly melt
Sliced spring onions-blades too
Thick slice the tomato
A sprinkling of fresh dill weed
Layer, a little sea salt and fresh ground black pepper
I add lettuce and sweet pickles to the side…you may layer them on the sandwich if you like.
You may also add Mayo…I use the cheese to replace the mayo.
Michael Pink…you were in my thoughts while happily consuming every bite!!
Bon Appetite ~
PS: Be aware, every part of the tomato plant except the fruit is toxic to humans and animals.