Fennel….natural skin wash for adults and children
1 tablespoon fennel seed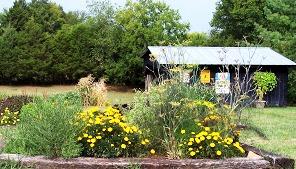 8 ounces of boiling water
1 teaspoon local honey
2 tablespoons buttermilk
Lightly crush the fennel seeds,
place in the boiling water and remove from heat-allow to infuse for 30 minutes.
Strain the cool liquid into a small bowl, add honey and buttermilk.
Put into a clean bottle and keep in the frig.
Used once or twice a day this will last about a week.
Rub over face and neck or the whole body…leave on for a few minutes and gently rinse away with a soft cloth and warm water.
Leaves the skin silky, clean, and delicious smelling.
This makes a lovely wash for children and small babies.
Little girls adore it and it's just bold enough that little boys don't think it's to girlie.
Enjoy-pamper yourself and your children~