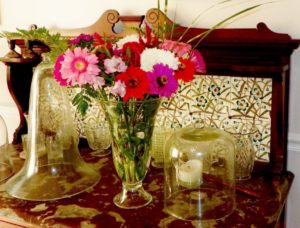 The time is near…summer blooms will begin to fade, late summer early fall colors will take their place in colorful shrubs, trees and grasses.
Utilize the last of the floral beauty by mixing with grass blades, wild branches of green or color…from what is easily available…fill your surroundings with the last of the blooms.
Nothing say's welcome like fresh nature!